Bad Weather used to be a sure sign to keep your combustion mower in the Garage. Wheels slipped. Grasses Clumped. Fathers and Sons everywhere watched football and blamed even the threat of rain as a reason for not having to mow the lawn.
EmowersDirect Robotic Mowers go out and about Rain or Shine. They trim just a sliver of Grass off the top of your Lawn's Blades. No Clumping. No Danger. No Problem.
If there are severe electrical storms in your area take your electrical grid down by simply unplugging your charger station from its electrical source or use the shutdown APP available on several EmowersDirect Robotic Mowers.
You Have a Partner in the Robotic Mowing Revolution!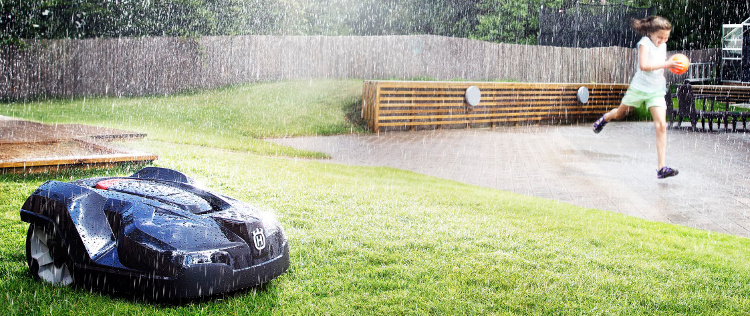 
Guaranteed Installation
We will install your new mower anywhere in USA

Satisfaction Guaranteed
You have a Partner. We will sell, install, and service your New Mower

World's Best Manufacturers
We only sell and represent the leading international manufactures representing this Robotic Revolution

Updates Upgrades Uptime
We will supply FREE software updates when available, equipment upgrades with the sole purpuse to maximize your mower's uptime